Agile Team Facilitation (ICP-ATF)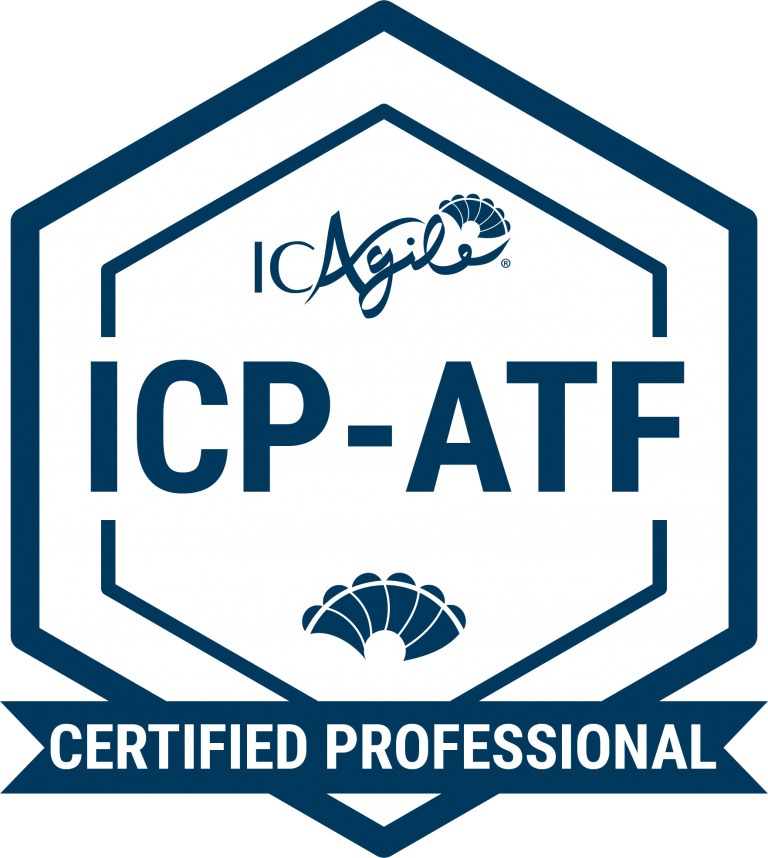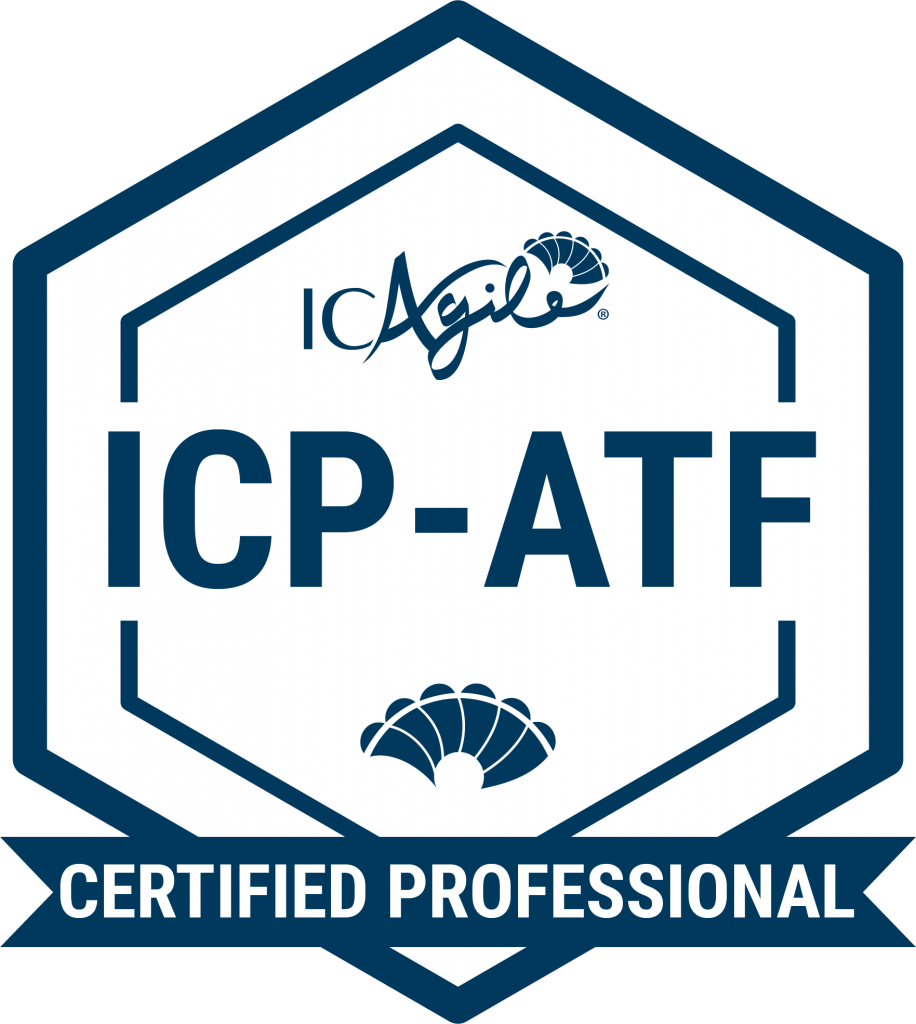 Agile Team Facilitation
Effective facilitation of team, group and organization events is a powerful tool for any Coach and Scrum Master. Facilitation is a key skill required to foster collaboration and enable self-organizing teams. In this workshop, we will focus on the mindset and role of an agile team facilitator. We will learn effective facilitation techniques on how to get the most out of your events. Techniques that can be used for designing engaging meetings that drive towards outcomes. At the end of the course, you will have an updated toolkit and practical experience that you can use back in your workplace to facilitate agile practices.
You will also be eligible to attain the ICAgile-Certified Professional Agile Team Facilitator certification during the course.
Who is this course for
The ICP-ATF course is designed for people who want to get the most out of their team. Scrum Masters, Agile Coaches, Product Owners, Team Members, Project Managers and anyone who wants to explore the possibilities of facilitation. For anyone interested in helping teams get the best possible results.
Retrospectives, Sprint Plannings, Reviews, Daily Scrums, Team Kick Offs and Start-ups. Meetings and events can be better. Learn how!
Practice
25+ different Case Studies!
50+ Tools and Techniques!
Resources and examples! Tools and tipps that will help you already at your next Meeting.
Development in Agile Coaching
Development in Agile Coaching
From team member to facilitator and team coach. What is Agile Coaching and what level does facilitation take in Agile Coach development?
Agile Team Facilitator Mindset
Agile Team Facilitator Mindset
Purpose, mindset and functions of a facilitator. Principles of an effective facilitator. Self-awareness, self-management, neutrality, group awareness, group process, and conveying openness and enthusiasm. The dynamics of group decision making.
Effective Facilitation Framework
Effective Facilitation Framework
Important guidelines to enable effective facilitation. We will learn frameworks and artefacts needed to bring meetings and retrospectives to a completely new level. 
Difficult Dynamics
Are there difficulties in the meeting? What to do when it gets difficult, with pressure and resistance? When the team is too young or too mature? How to deal with difficult dynamics.
Start as a Facilitator
How to prepare, how to organize the room, in person or remotely. What tools and techniques are available. 
Agile Meetings
We will learning about Agile Events. What are the goals and principles of Agile Events. We will learn how to take Agile Events and Retrospectives to a new level.
What do you take with you
You have received very strong learning on your Agile Coach journey, done a big step on your career, and found great connections that help you grow. But also…
Learned the principles and rules of Facilitation
Learned new practices and got new tips that can help you on your journey.
Took part in the highest quality ICAgile course on the market
Spent time on engaging exercises, discussions, and learning
Learned from the trainer's personal practical experience using a large number of real-life examples.
You take with you:
Images of all flipcharts and materials created during the class.
50+ Tools and Techniques!

Resources and examples! Tools and tipps that will help you already at your next Meeting.

ICAgile Certified Professional - Agile Team Facilitation Zertifikat
This course is accredited by the International Consortium for Agile (ICAgile) as fulfilling all Learning Objectives in the Agile Team Facilitation track. After successful completion of this course, you will receive the ICAgile Certified Professional-Agile Facilitation (ICP-ATF). This continuing education certification is a key step toward achieving the ICAgile Expert-Agile Coaching (ICE-AC), the competence-based certification.
There is an ongoing assessment throughout the class as well as a practical assessment at the end of the course that you will need to pass. As long as you have demonstrated competence, that you have understood the learning objectives and you do not miss more than one hour of the course - you will receive the certification.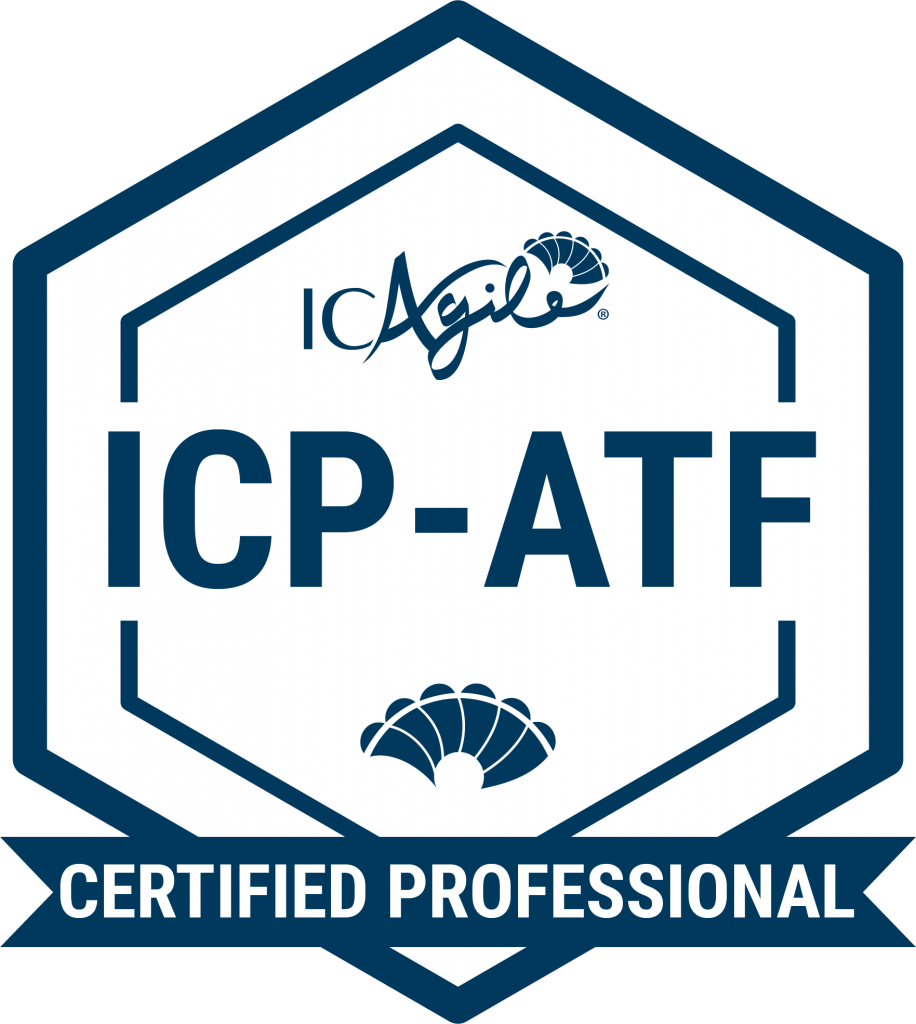 Agile Team Facilitation dates
Our 
Prices
:
First Bird Ticket: EUR 995,00 zzgl. MwSt. Erste 5 Tickets mit reduziertes Preis.
Standard price: EUR 1.095,00 plus VAT
For a group price please, contact us.
Nothing that suits you? Have any special request? Feel free to contact us!
After registering for training you will receive a confirmation email with practical information. One week before the training we will contact you and exchange literature if the preparation is needed. 
Additional information:
First 5 tickets can give you an early bird discount.
If you want to register more than two participants, we also offer attractive group discounts.
In case of cancellation or rebooking up to 14 days beginning of the event = no refund.
All prices on the website are without VAT.