Coaching & Consulting
Increase your value with our help...
Value-oriented Coaching Approach
Looking for more support on your Agile journey? We offer additional coaching and consulting services. We can help your company achieve the competitive advantage you want. We support you in dealing with complexity and risks, as well as in achieving the required value increase with your customers as quickly as possible with an Agile Mindset.
Do you need professional coaching support on your agility journey?
● Organization and Relationship System Coaching (ORSC)
● Your Own Path to Agility
● Transition Backlog
● Value-based work on you goals
Your Scrum Masters need support through Professional Scrum Coaching, Scrum Master Training or Scrum Team Training?
● Professional Scrum Master Trainings
● Scrum Events Coaching
● Scrum Master Coaching and Support
Agility at the organizational level? Do you want to make the whole company more agile? This is a challenge - and we are happy to help!
● Agile Center of Excellence
Do you work with multiple teams? Scaled Agile Framework, Nexus, Scrum@Scale, LeSS or something of your own? We coach and help to build the optimal Agile@Scale for your organization.
● Team, Programm, Portfolio Management
We accompany the team and train them so that they can subsequently work with agile methods without our support.
● Agile Foundations Training
● Scrum Master Product Owner and Team Members Coaching
Are you starting with a new team or a new product? We help you with a good start!
● Agile Foundations Training
● Team Kick-Off and Product Kick-Off
● Getting started (artefact creation, first events accompaniment, role casting assistance).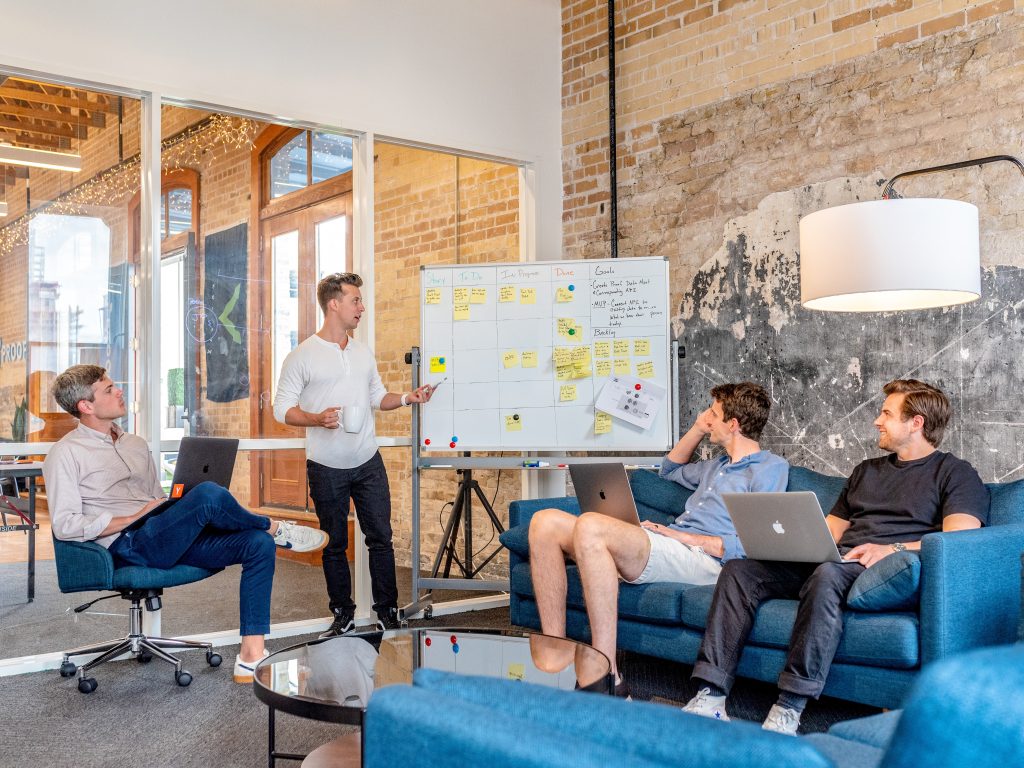 Coaching after the course
Just because the course is over doesn't mean the
learning stops! To further your development, we offer
a free coaching session where we work together to identify
the areas you find useful as next steps.
Coaching request
Looking for more support on your Agile journey? Looking for support in achieving the competitive advantage you want? Do you have a question or are you looking for advice. We look forward to hearing from you.